100 % Congolese Company
Excellence in Human Resource Management, Serving Since 2014.
MD Services is a 100 % Congolese Company specialized in staff recruitment and the management of Human Resources which, over the year, has built a flawless reputation throughout the entire DRC and has become the leading company of several operating companies in DRC, particularly, in the mining sector, cement, oil, and exploration.
We are the ideal partner to help you access business opportunities in the region. MD Services is well positioned and well connected as an influential leader in the region, with the ability to connect you with the right people at every level, ensuring the door to new opportunities in the DRC opens effortlessly. We intend is to promote the DRC and our unique services to the global market to create business opportunities that make sense to all stakeholders involved.
Today, MD Services is acknowledged as the best human resource management company in the mining sector, having been formally recognized for its achievements at the 2016 DRC Mining Week conference. MD Services has built a proven track record of success in the DRC and across the African continent with his award-winning team of experts.
Quality
Following the quality of our service thus having gained the trust of our many clients.
Reliability
We have established a corporate mandate to maintain strong core values that truly reflect.
Innovation
Our company develops a unique dynamically and keeps in step with the times.
The Best Industry And Company Services
Why invest in DRC?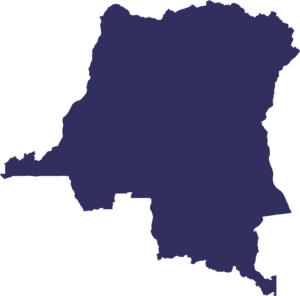 The Democratic Republic of Congo (DRC) is a country that offers abundant opportunities for all foreign companies, through its unique biodiversity, vast minerals and forest resources, rich soil conducive to agriculture, large population base, and generally open trading system. Navigating your way to success in the DRC can be achieved if you partner with a local company that knows and understands the landscape.
Our services
Dedicated Customer Teams & An Agile Services
Our worldwide presence ensures the timeliness, cost efficiency, and compliance adherence required to ensure your production timelines are met.
Download our brochure
Testimonials
Dear MD Services Team, Allow me to express my heartfelt gratitude for the great opportunity to work with you for about 2-1/2 years. For all those times I have nothing to say but praise for your excellent service.
Thank you MD Services for providing your talents in human resources consulting and support over the past years. I can always count on you to bring value to our organization whether you are recruiting on our behalf, coaching our people, or implementing a new HR initiative.
MD SERVICES est une enterprise ou regne une tres bonne ambiance de travail. Des le debut de mon stage, ses collaborateurs ont su me metre en confidence et m'integrer a l'equipe. Je suis tres contente de cette collaboration, ce fut un reel plaisir de travailler pour MD Services.