On the sidelines of the PDAC (Prospectors and Developers Association of Canada), MD Services organized a lunch called DRC Business Lunch this Tuesday, March 7, 2023 at the Fairmont Royal York hotel in Toronto, Canada.
The event welcomed nearly 200 people made up of potential investors who took part in the PDAC conference.
In a very reassuring climate, the following interventions marked the event:
1. Mr. MABOLIA, Expert of the Ministry of Mines, placed a vibrant word of circumstance.
2. Mr. Didi MUDOGO, Managing Director of MD Services, presented the vision of the DRC Business Lunch as well as its history and prospects as the ideal framework for the presentation of investment opportunities in the DR Congo in the mining sector.
3. Mr. Marc BRISTOW, President and CEO of Barrick Gold Corporation shared a testimony on the experience of the Kibali Gold Mine project, particularly in his participation in the development of infrastructure in the mining area where they exploit gold, through the construction of an electrified city, now inhabited by nearly 600,000 people with road infrastructure.
4. Mrs. Victoria STEPHEN of MD Services presented the experience of MD Services in human resources management and the opportunities it would offer to potential investors.
5. Mr. Jean-Félix MUPANDE, first outlined the climate challenges facing the world and the solutions that the DR Congo has to remedy them before dwelling on the list of the various minerals and strategic metals available to the DRC, which represents about 30% of what the world economy needs to run its industries. He also presented the exploration opportunities for mining belts and blocks, which to date only represents 8%.
6. Mr. Rock BASHALA, Coordinator of the business climate unit, in turn painted the new vision of business in the DRC which consists not only in creating a framework for finding solutions for the private and public sector but also in ensure the implementation of the various reforms initiated as part of the improvement of the business climate.
7. Mr. Uwe NAHER, German geologist who worked for a long time in the DRC under the BGR project revealed the mineral potential of the DR Congo with particular emphasis on the metals used in the manufacture of batteries.
8. Olivier BINYINGO, Vice-President of IVANHOEMINES, presented IVANHOE's investment experience in various mining projects in DR Congo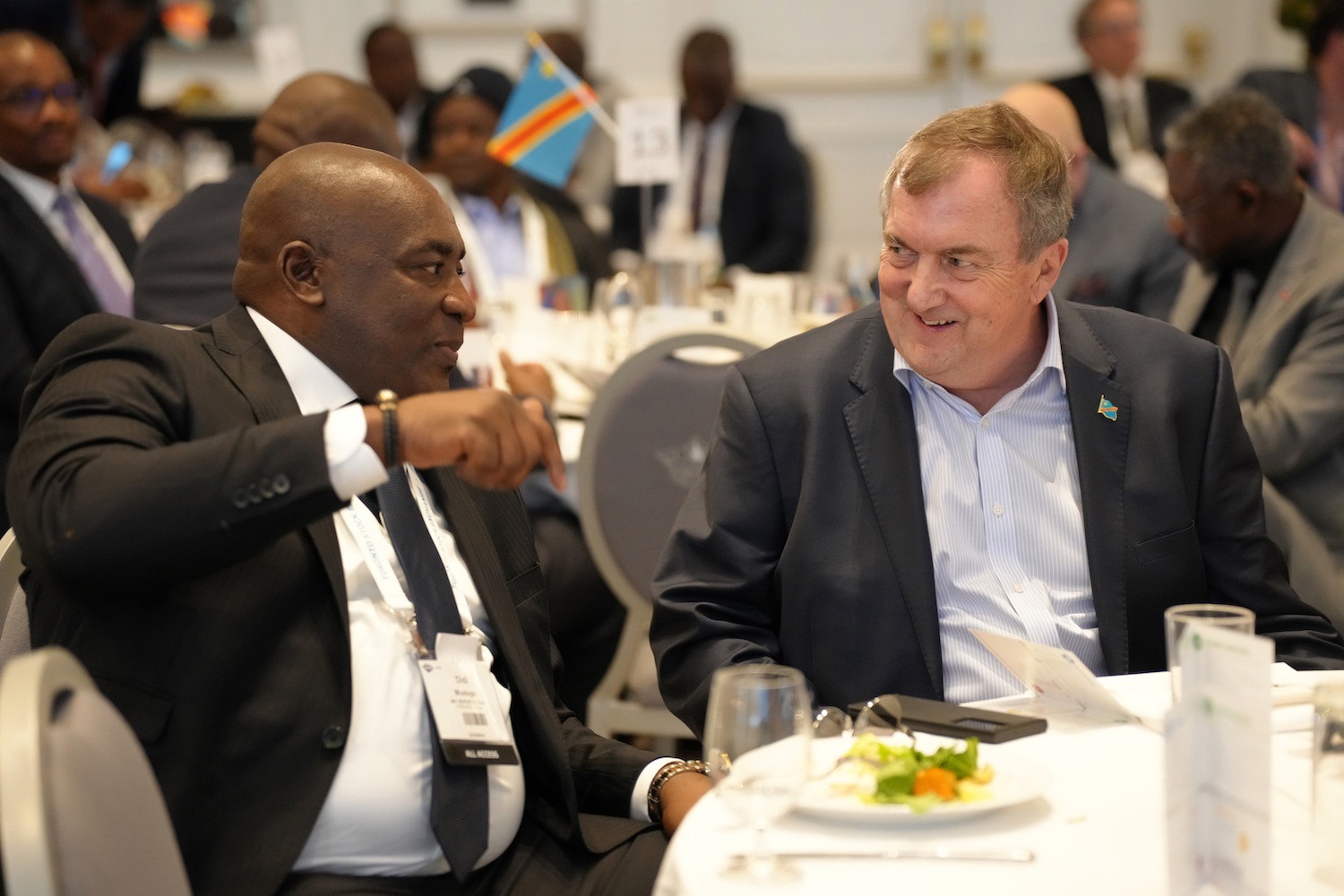 Thus, several potential investors have developed the ambition to turn their eyes towards the multiple investment potentialities offered by the DR Congo and on occasion establish contacts and seal new partnerships.